Alumni, the app for the alumni community
Build a permanent link between the alumni and the university.
Choose a solution and customize it based on your needs.
The complement to boost and retain the community immediately.
Native app for iOS and Android.
Customizable in design and functionalities.
Pure native integrations.
Development of adhoc functionalities.
The platform to build your community according to your needs.
custom design without
preset modules.
Customization of functionalities.
Access according to roles.
The complete solution to create a powerful community for your university.
Native solution for each platform.
Customizable in design, contents and functionalities.
Choice of functionalities by platform.
Centralized content management from a single control panel.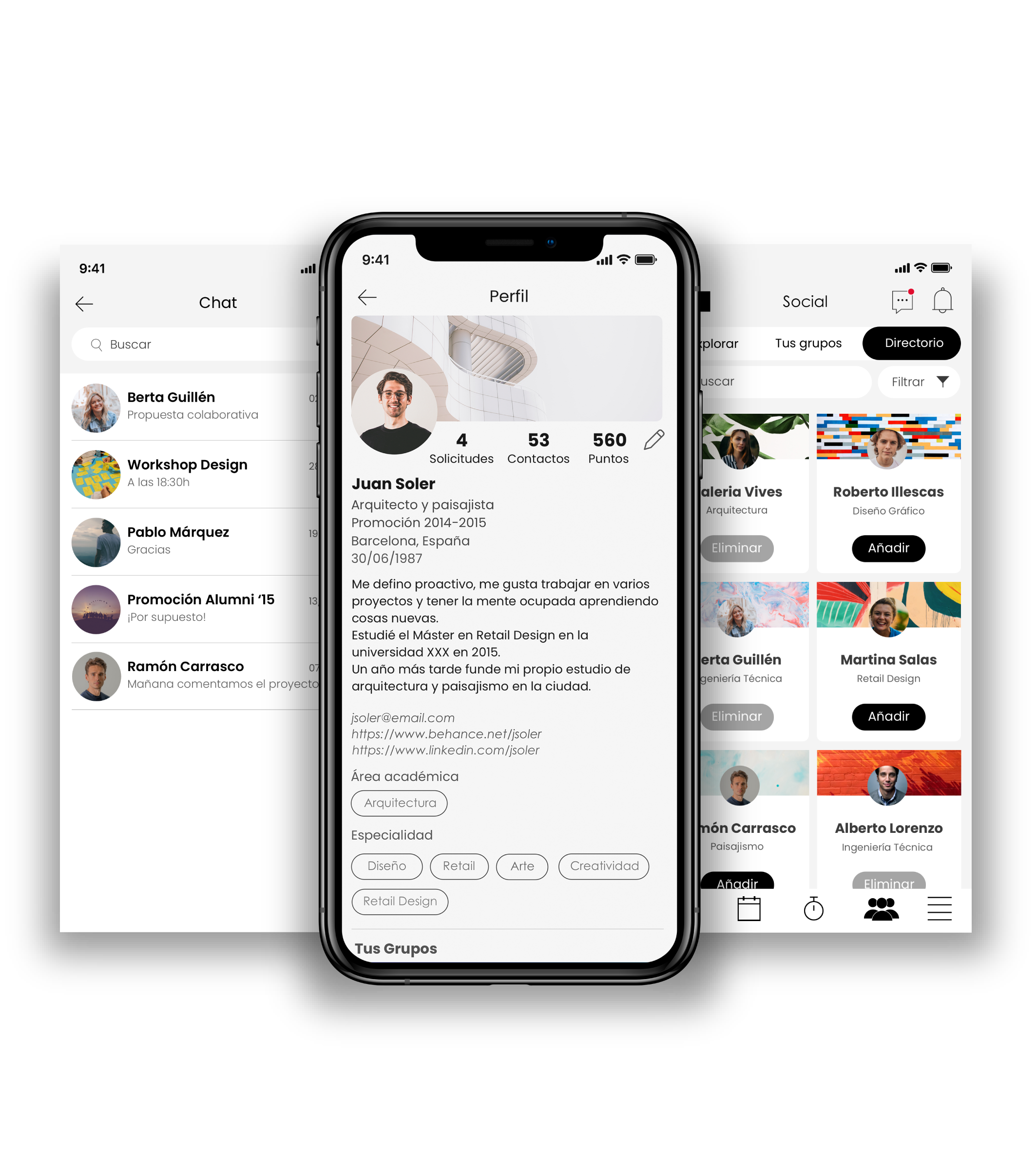 A solution that promotes
the networking.
With access to the directory with all the Alumni to facilitate contact and generate professional opportunities and synergies.
Increase participation
in events.
Inform Alumni of all events, news and activities. Facilitate enrollment, participation and get feedback on the activities that are organized.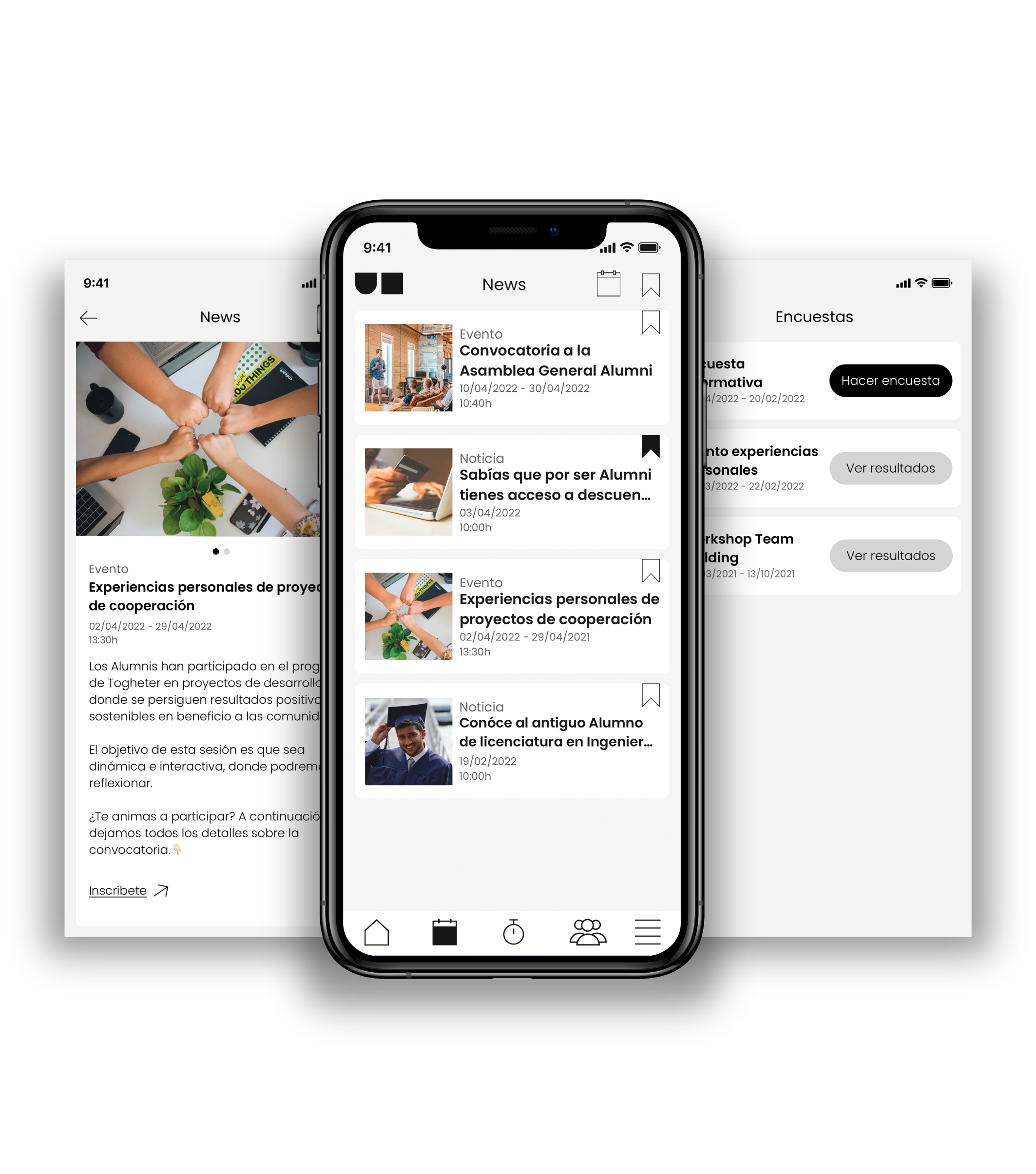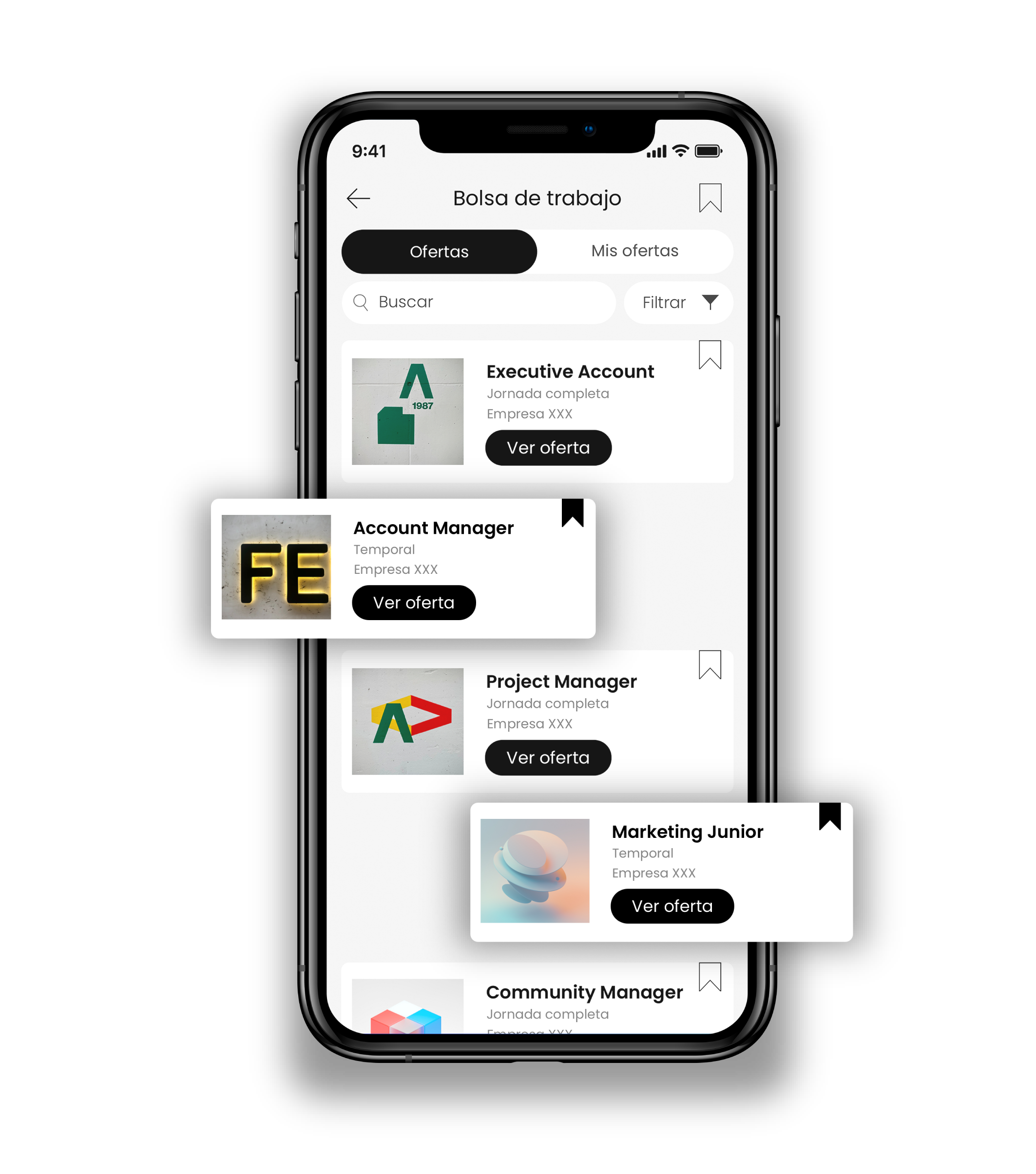 Generate opportunities
professionals.
With its own job bank to give visibility to job opportunities and to be able to apply to existing offers.
Simplify internal processes.
It facilitates access to bureaucratic procedures and streamlines processes such as the management of Alumni dues with automatic remittances.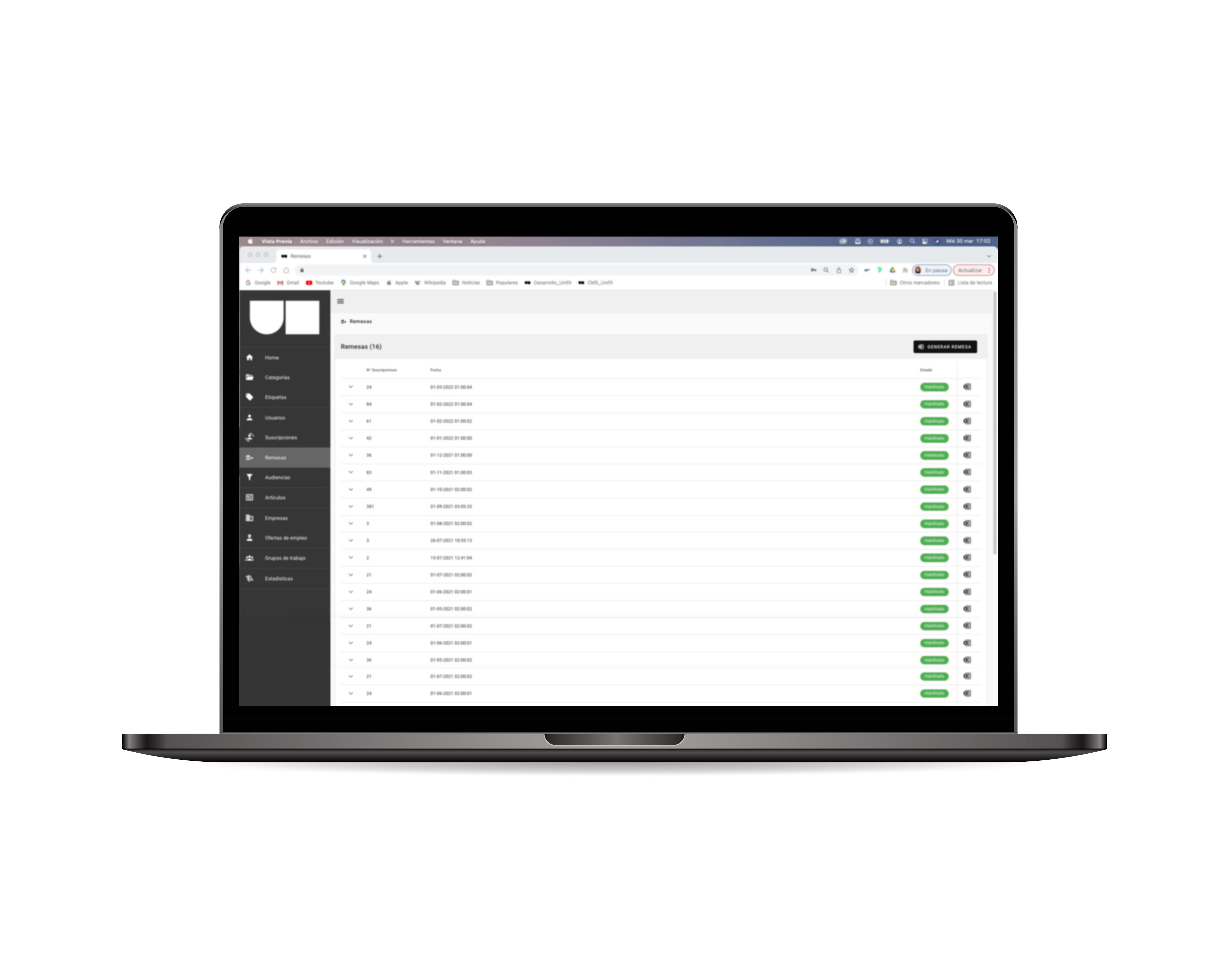 Customize your Alumni app based on your needs.
Some figures that support us
Increase in event attendance.
Do you want to build a community
Powerful alumni?
¿Quieres construir un vínculo permanente
entre el exalumno y la universidad?