The app to connect with your candidates
Generates a personalized experience for the candidate from before
entering the university and facilitates the recruitment process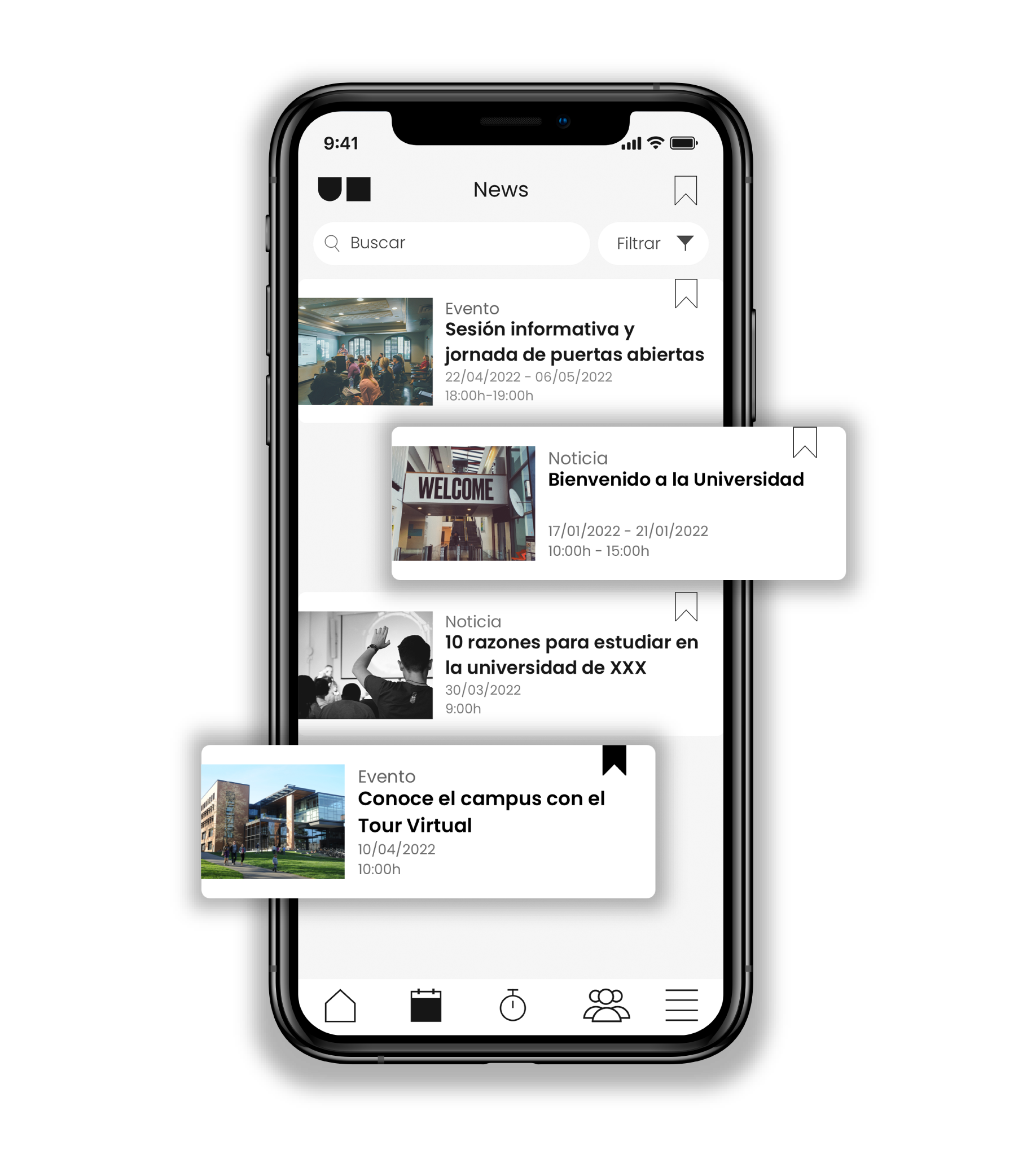 A platform to generate engagement
Communicate with the candidate and let him live the experience of the day to day experience of the university.
Reduce decision-making time
Carry out a personalized follow-up from the first contact, maintain a dialogue and facilitate the process of choosing a center and the process of recruiting candidates.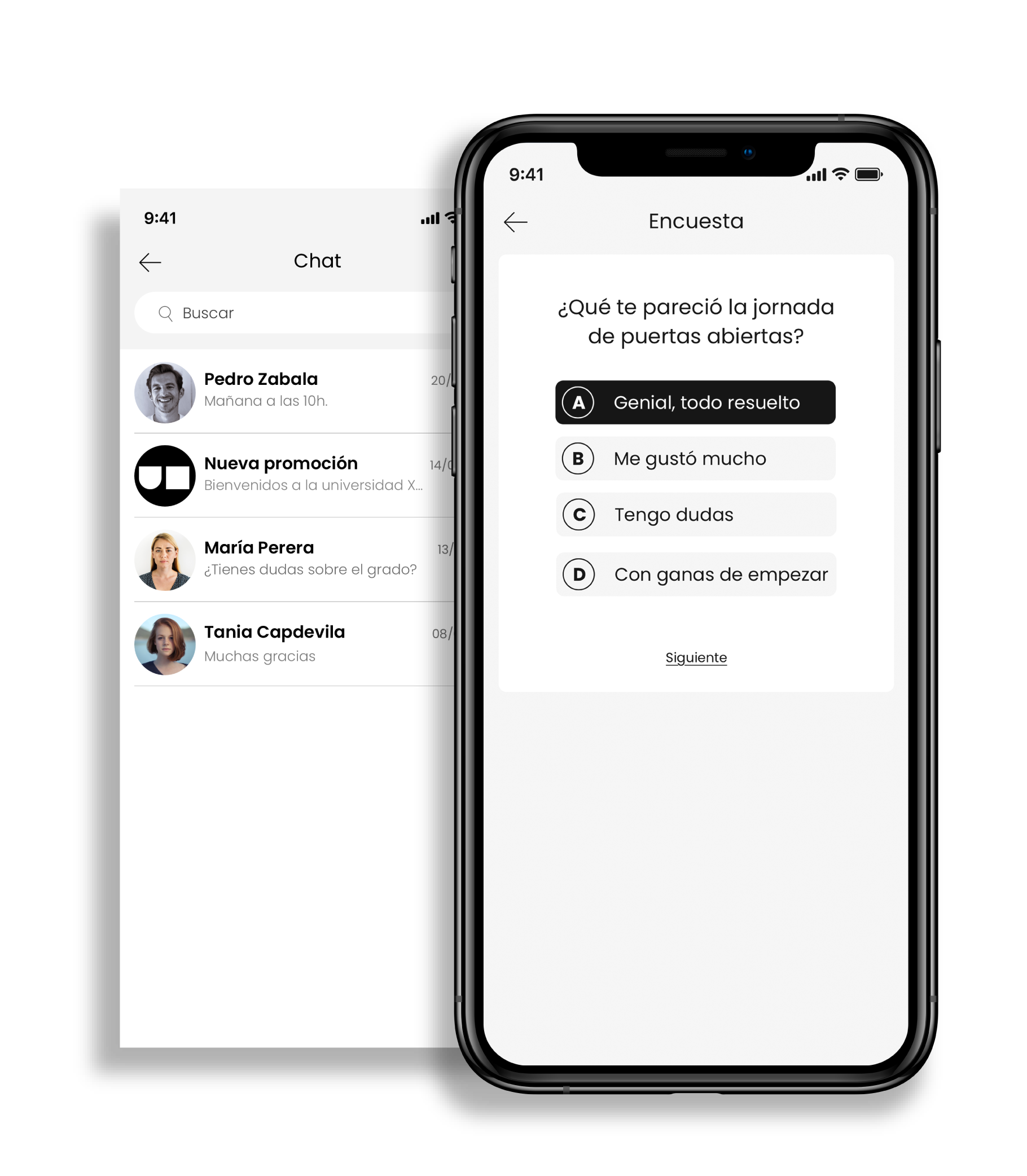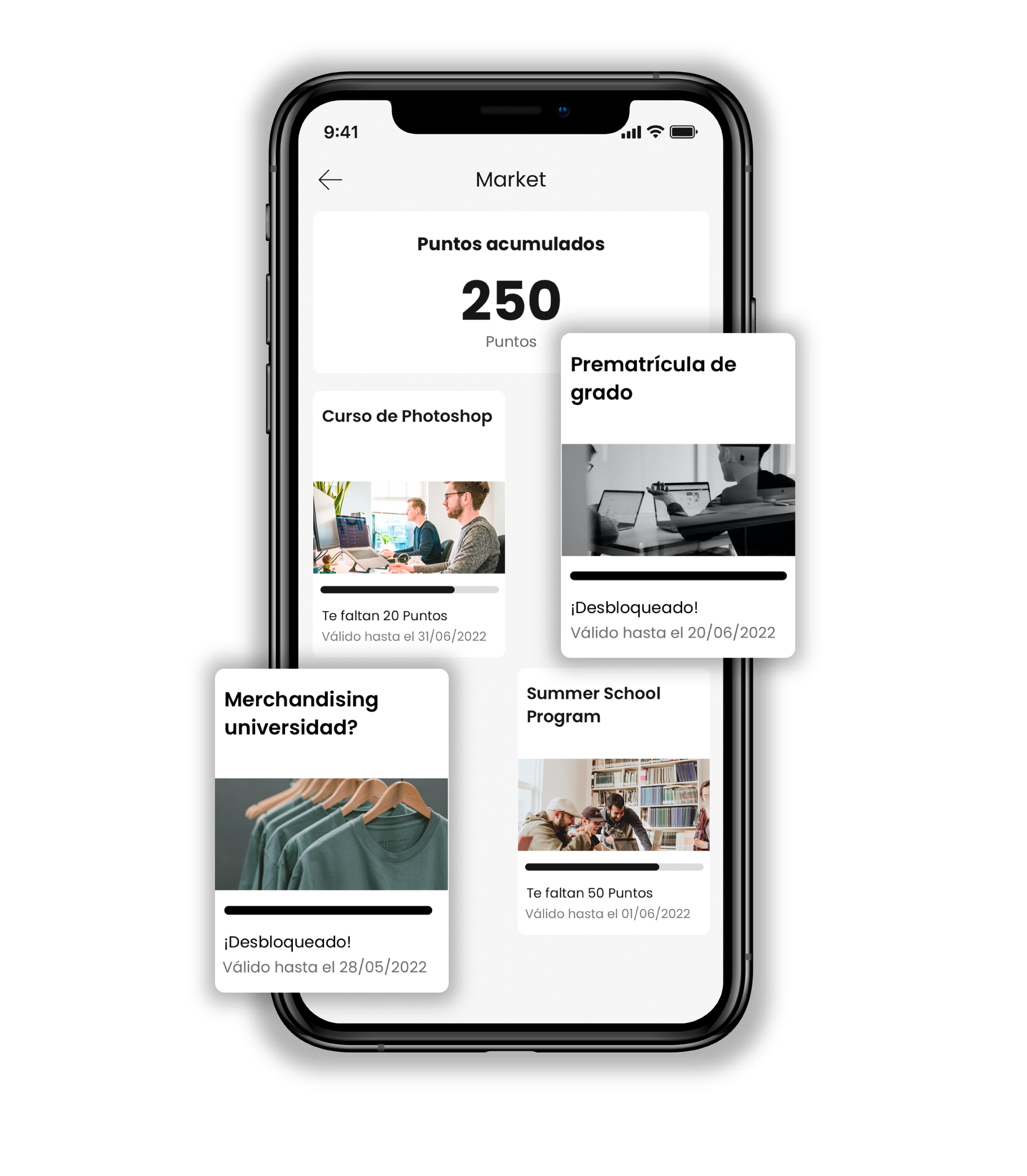 Generate new business opportunities
It facilitates purchasing processes for services offered by the university or simplifies current processes.
Build the community
from the beginning
It makes the pre-student feel part of the course before starting the course and facilitates their integration and arrival at the center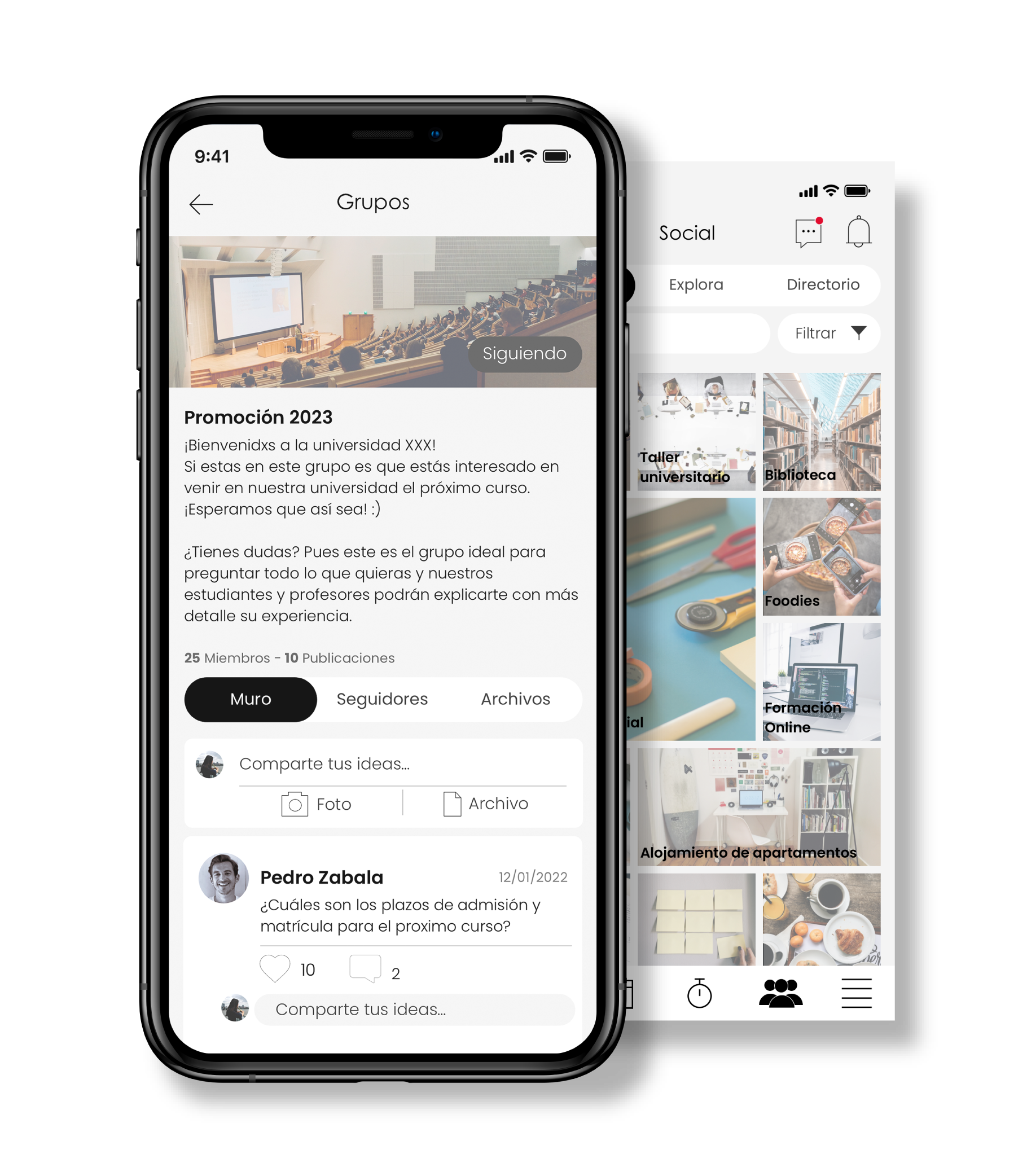 Discover all the functionalities
Customize the app for student recruitment based on your needs
Communication
✔ Home page information
✔ Push notifications
✔ News (articles, events, etc)
✔ Chat with ambassadors
Community
✔ Groups
✔ Directory
✔ Group chat
✔ Surveys
Try the app to facilitate the recruitment and integration of university pre-students