Life, the app for everyday academic and social life
Create a new dynamic of direct communication between the university and the students, through a platform adapted to your needs.
We carry out academic integrations
With different systems and ERP's that each university or educational center needs.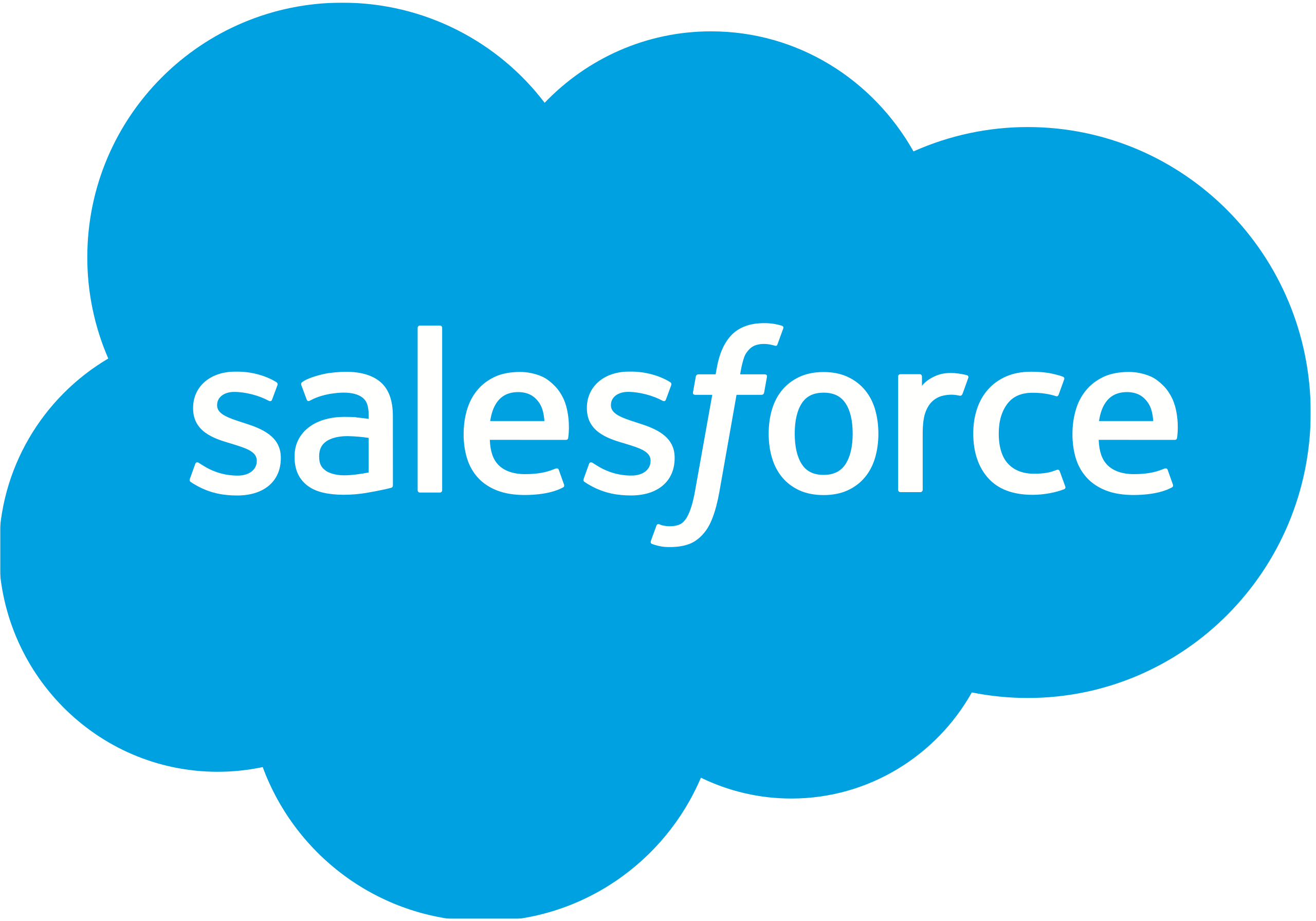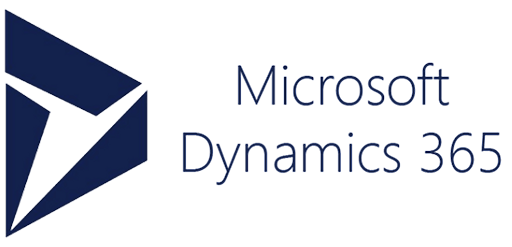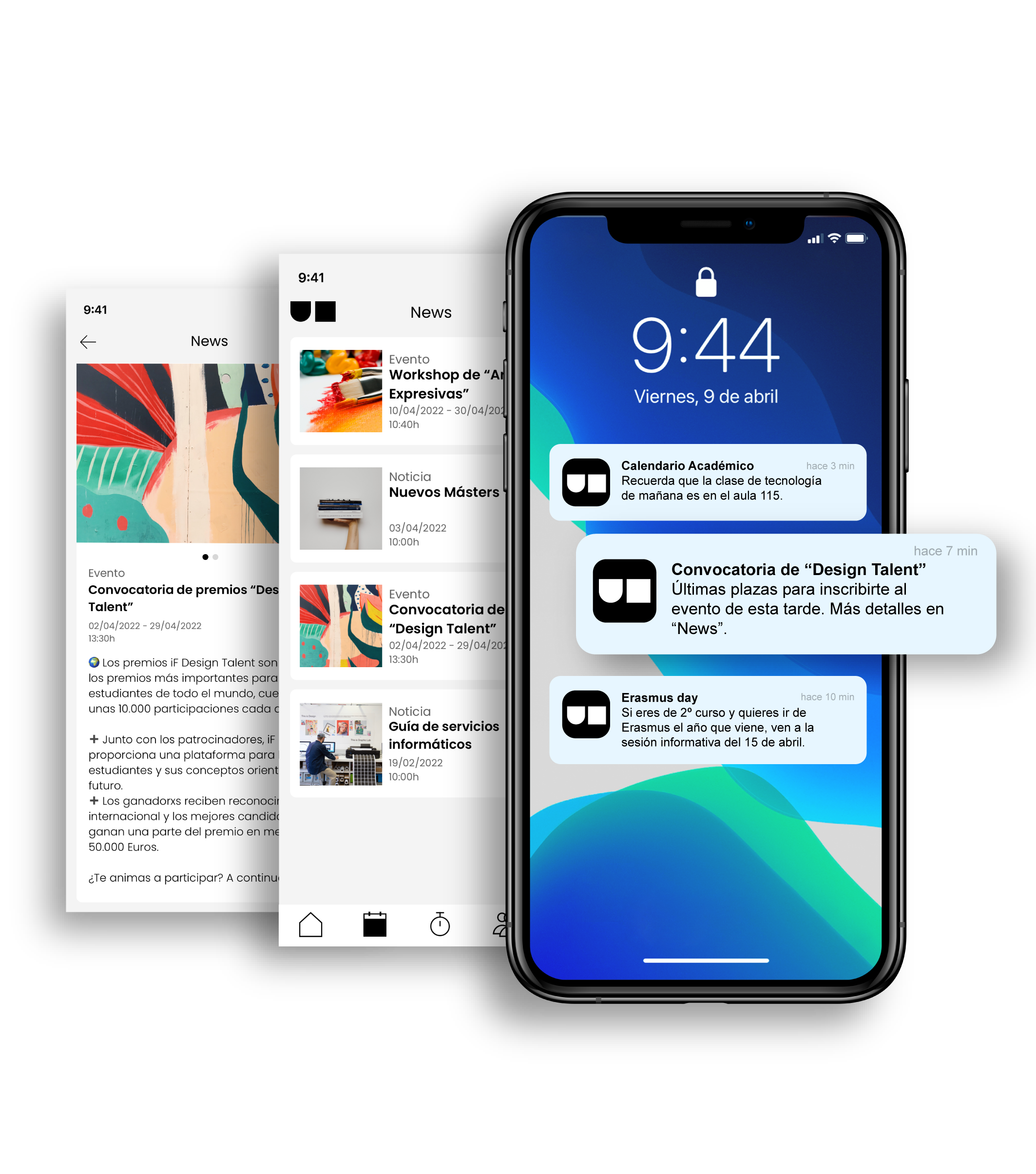 The reference app for
los estudiantes.
Inform and communicate instantly with
students and improve the reading rates of your current communications.
Improve integration and engagement
of the community.
Connect students with the university.
Make them feel part of the day-to-day, increasing the participation, satisfaction and well-being of the entire university community.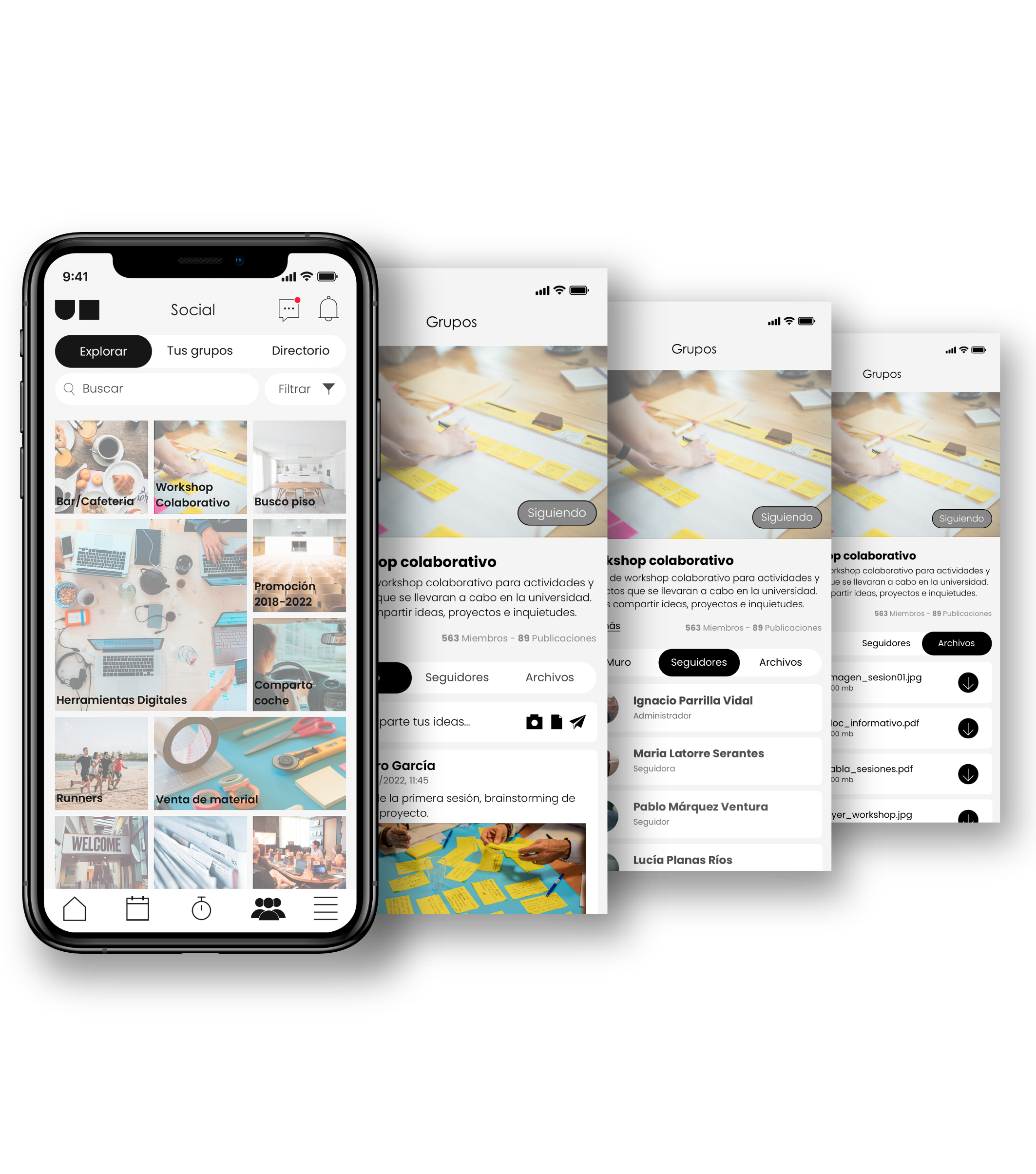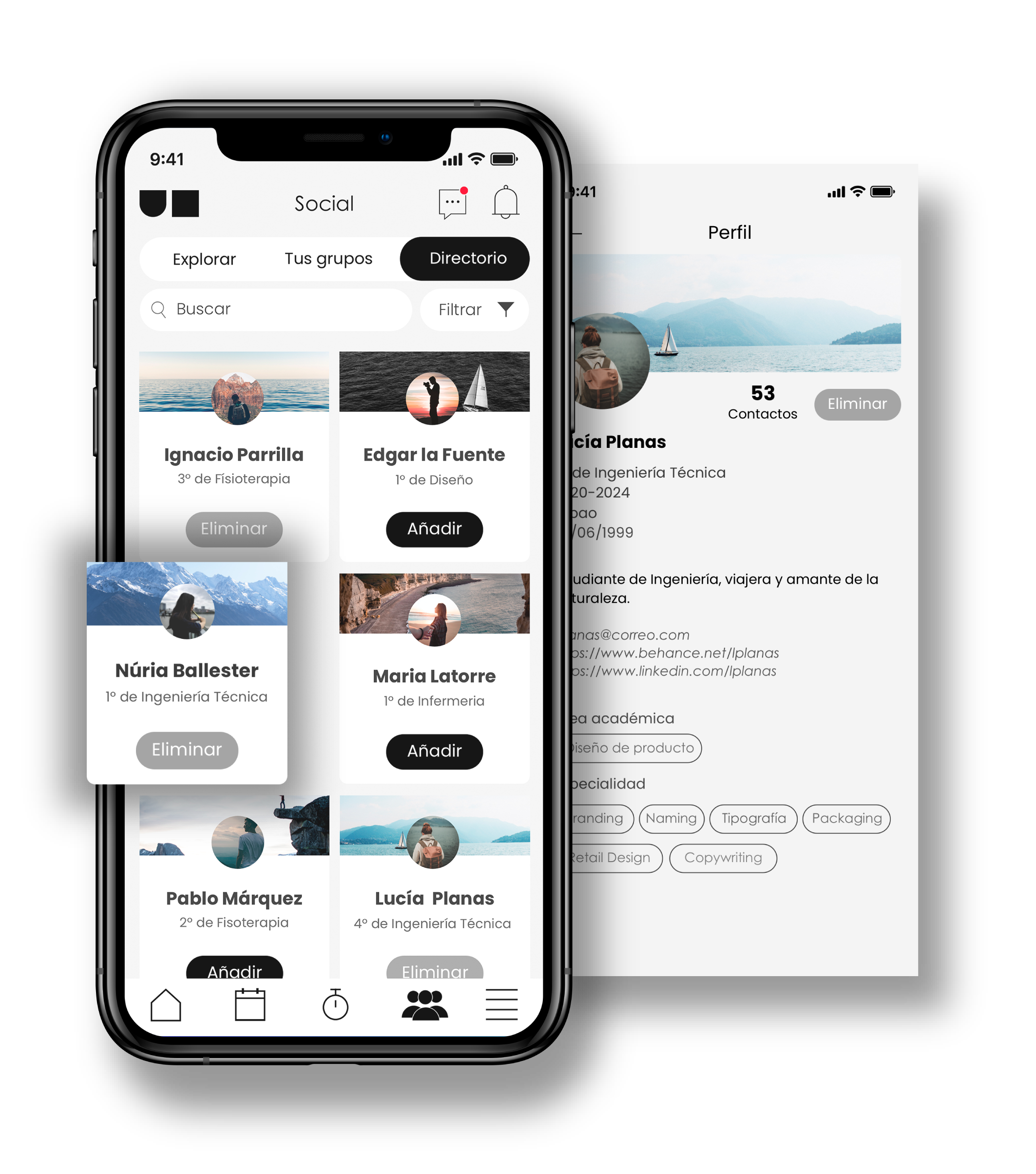 Connect students with each other to
that they can build their own network of networks.
Get feedback immediately.
Listen to the opinion of students in real time and obtain big academic and social data, managing to improve current participation levels with social and academic satisfaction surveys.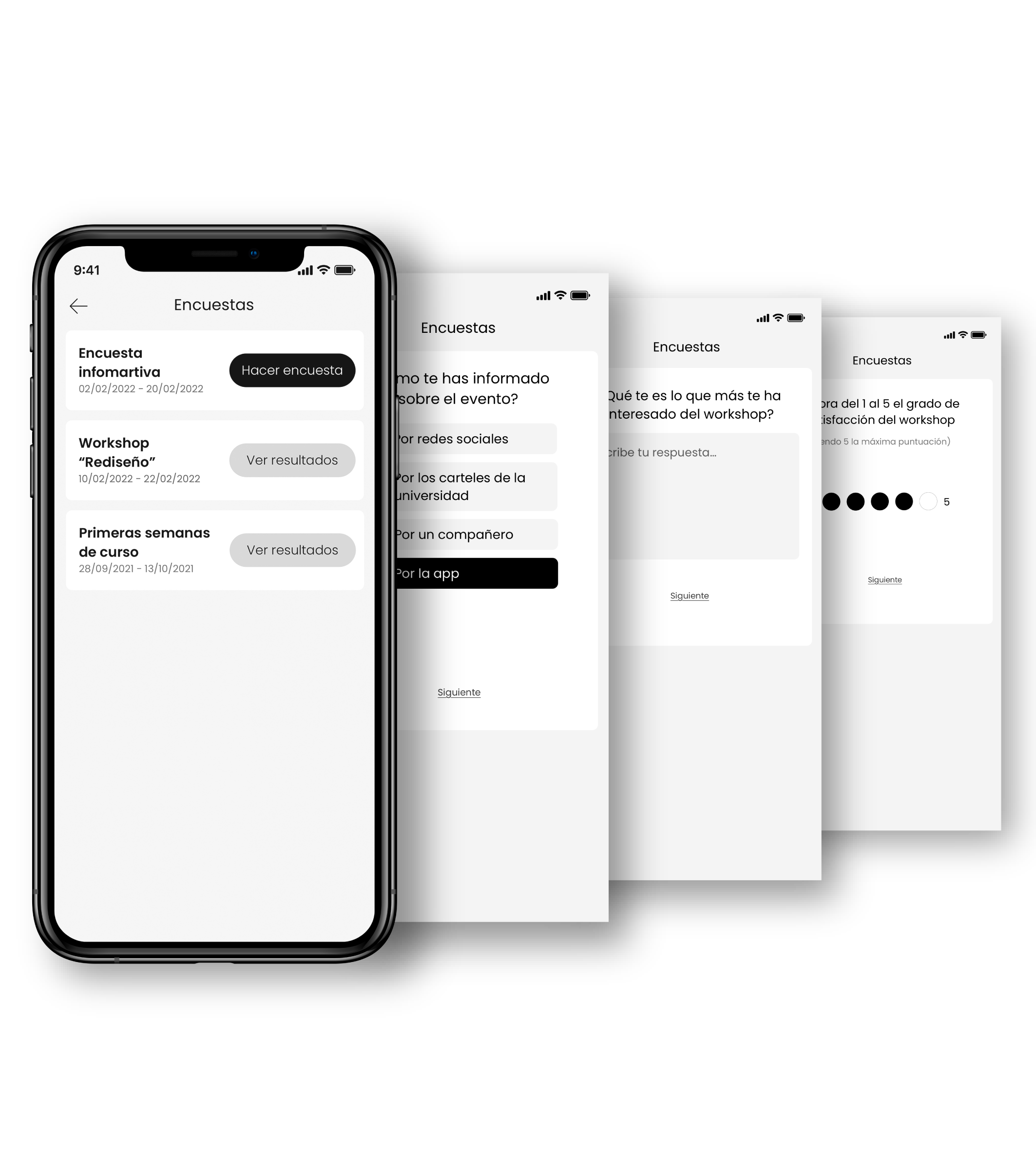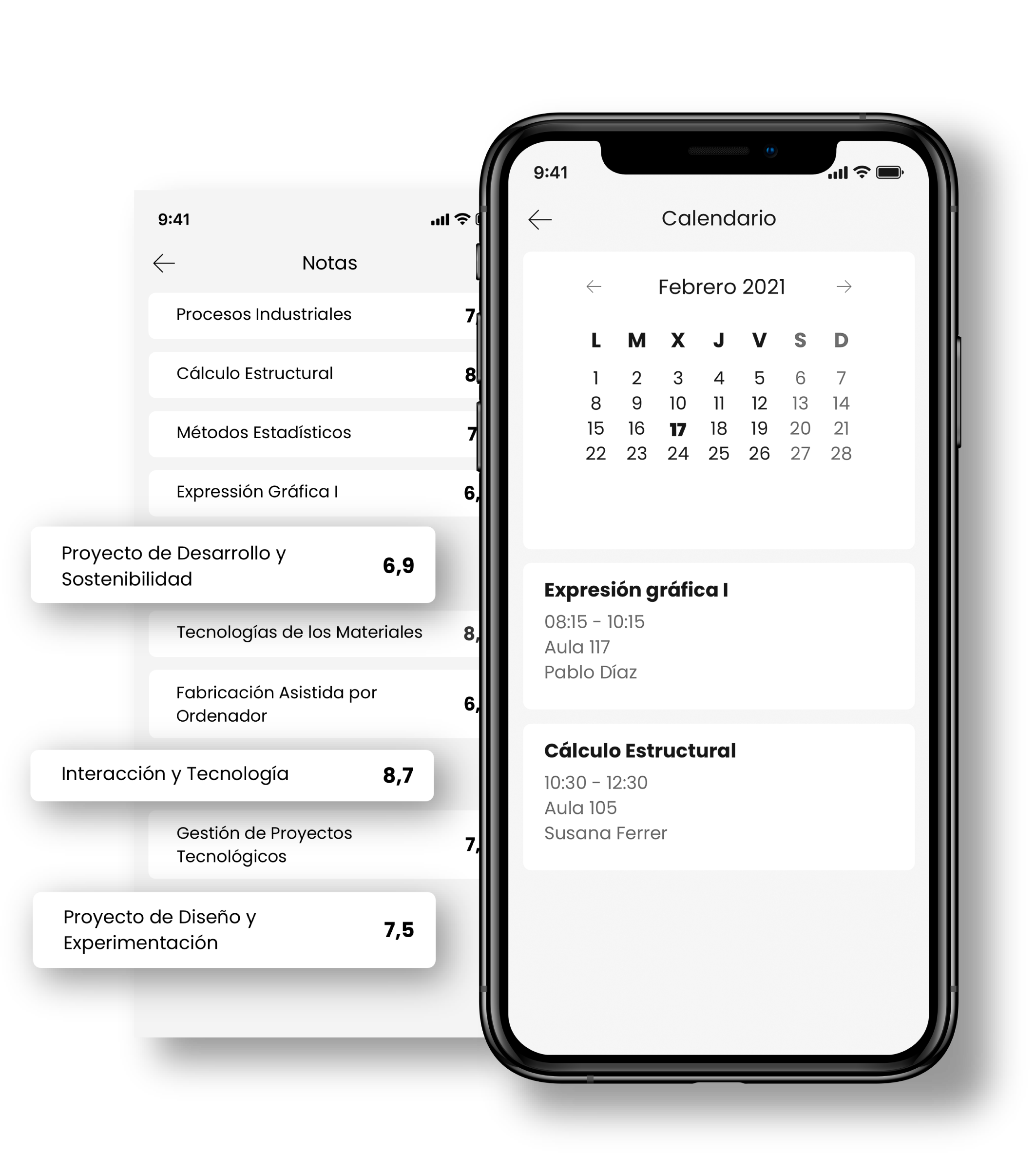 Facilitates the student's academic day-to-day.
A single platform accessible to all with the academic calendar, grades, digital card or academic surveys to manage academic day-to-day from your smartphone.
Drawn attention to the advantages and benefits of being part of the university with the promotions of exclusive products or services.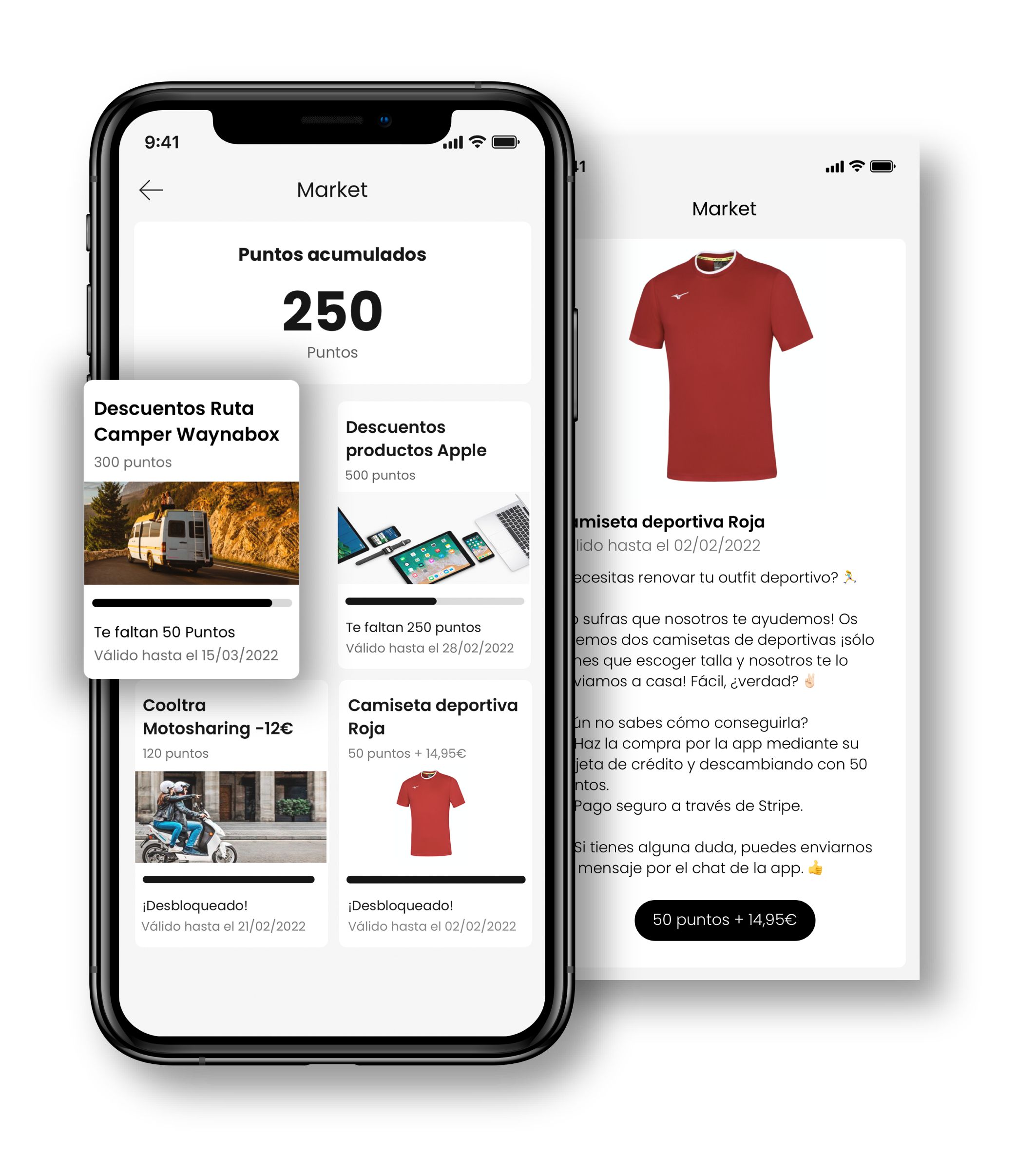 Customize the app for your center based on your needs.
Some figures that support us
Degree of satisfaction among those who use the app.
Reading notifications during the first 5 minutes.
Participation in academic satisfaction surveys.
Do you want to connect with students
of your center?